Breaking News
Surfer Kelly Slater Challenges SeaWorld
17.06.2015 | 02:36
It appears Seaworld is avoiding serious ethical related questions once again.
On Wednesday, during Seaworld's annual meeting, shareholders were permitted to submit questions to Joel Manby, the company's new CEO, and other board members in an online forum. Here Champion surfer Kelly Slater, asked the Marine park a rather pressing and integral question, but received no response.
Slater was recruited by People for the Ethical Treatment of Animals (PETA)—a non-profit organization which owns stock in SeaWorld— to ask the company, when will it be retiring its captive killer whales to coastal sanctuaries? Slater's aim was to instigate a change in the company's policy, and request that all orcas that have been in captivity for 40-years or longer, be released.
"He has seen firsthand the beauty, intelligence, and personalities of these animals," said PETA's Stephanie Shaw, "and he's profoundly touched by their imprisonment at SeaWorld."
On the day of the meeting, Slater waited patiently for his question to appear on the online forum. "The forum was not accepting it…I know that others were accepted," said David Perle, PETA's senior media director.
Since the incident, SeaWorld officials have stated that they never received Slater's question.
Currently, it is unknown whether Seaworld intentionally failed to acknowledge Slater's question. However, once Slater took to social media and his 1.5 million Facebook followers to express his concerns, buzz once again began to centre around SeaWorld's ethical practices.
"The veil has been lifted on SeaWorld," he wrote. "All the ads in the world won't change what the public now knows to be true: that the company imprisons highly intelligent, emotionally complex, social animals in tiny, barren concrete tanks, which leads to aggression and disease."
He the continued to post:
"Please, tell us, when will SeaWorld allow the animals it holds captive to return to their home—the ocean—by retiring them to a seaside sanctuary?" Slater asked on Facebook. "And wouldn't this at least be viewed, if nothing else, as a public relations win for you?"
Although Slater's question was ignored by the company, during the online forum meeting, somebody else asked whether SeaWorld would send its whales to seaside sanctuaries. Naturally, Seaworld's response gained much attention from the media and activist.
The New York post wrote, "SeaWorld's new chairman and chief executive insists that its captive orcas…would get sick and die if released into ocean sanctuaries."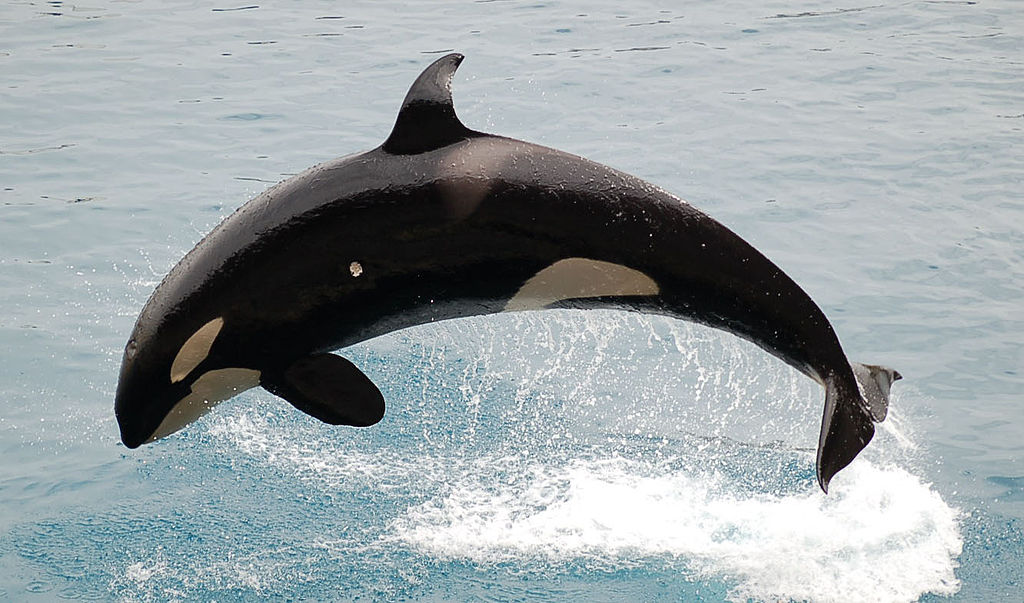 According to the post, "more than 80 percent of our whales were born in our care, and sea pens would be a poor choice for them…Uncontrollable exposure to pollution, ocean debris and life-threatening pathogens in ocean waters are just a few of the factors that make sea pens an unhealthy living environment for any of our animals."
However, examples of marine mammals being successfully rehabilitated and released are evident. Keiko, the captive orca that stared in the 1993 hit movie Free Willy, spent several years in a sea pen before finally being released into the wild. More recently, two long-captive dolphins were also released, suggesting that if their health is carefully monitored, it is safe for captive marine mammals to be released into an ocean pen.
Print version
Articles
It's Official – UK Admits "Human Rights" No Longer a Priority of British Foreign Policy
Not that they ever were, but they've finally decided to be honest about it. Which to be honest, is pretty scary.
Over Half of E.U. Countries Are Opting Out of GMOs
Sixteen countries have alerted the European Union that they want to opt out of E.U.-approved GM crops.
Proxy Wars: U.S. to arm Kurdish and Arab fighters in Syria
President Obama has decided not to directly confront Russia over its new air offensive in Syria, believing that President Vladi­mir Putin will soon find himself in a Syrian "quagmire," but he has approved...
Oregon Shooter's Links To Military
Cops Rupture Handcuffed Man's Spleen, Laugh at Him, Take Pics as He Lay Dying and Begging
U.S. Politicians Are Asked About Saudi Atrocities... Here's What Happened Next
AMERICAN jihadi is 'top ISIS commander': Yazidi slave reveals that she was beaten and held captive by US citizen who directs attacks and keeps vial of poison to kill himself if he is caught